Adresse: 4, rue René Razel, Bâtiment Apollo, 91400 Saclay
Téléphone: +33 (0) 6 78 58 88 64 et +33 (0) 6 42 12 24 44

INVITATION POUR EQUIP'AUTO 2017
Nous vous remercions de l'intérêt que vous portez aux solutions T-SCAN  et seront heureux de vous accueillir sur notre stand Hall 3 – E 056
Vous recevrez par la poste à l'adresse que vous avez indiquée, une invitation pour le salon Equip'Auto qui se déroulera du 17 ou 21 octobre 2017 au parc des expositions de la porte de Versailles.
Celle-ci vous permettra d'accéder gratuitement au parc des expositions.
Nous serons heureux de vous recevoir sur notre stand pour vous faire des démonstrations de nos solutions et répondre à vos questions.
Bien Codialement
Christian Demenais : Directeur Commercial
mail: christian.demenais@tscan-tyres.com
tel : +33 (0) 6 78 58 88 64
Informations du parc des expositions :  https://www.equipauto.com/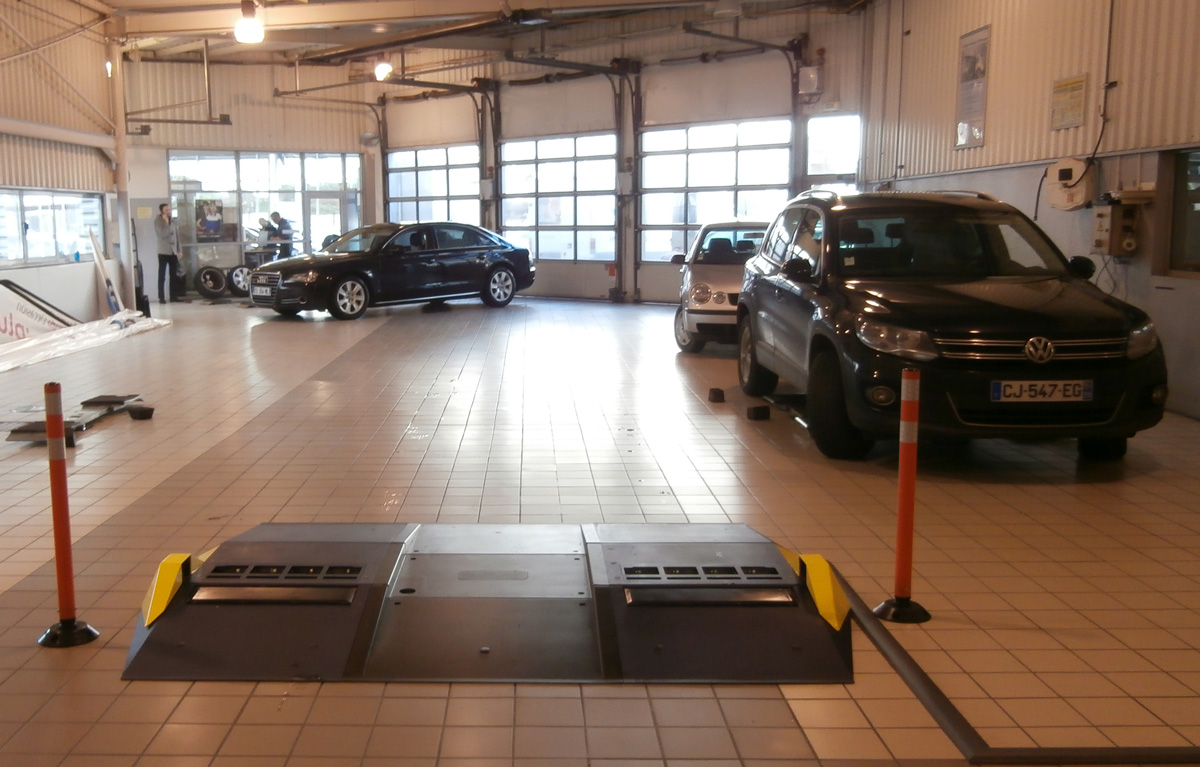 Des solutions pour tous les acteurs autour du pneu
Ateliers, Concessionnaires, revendeurs, centre auto, manufacturier, fournisseur d'équipement de garage, opérateur de flotte, transport public, constructeurs, ventes aux enchères, remarketing, centre de pneu, contrôle technique, experts automobiles, …
T-Scan, une offre complète de services
Logiciel expert en numérisation et interprétation de mesure physique (Rayon Laser)
Base de données et Logiciel en mode SaaS
Historisation des scans sur un Cloud
Logiciel d'intelligence de lecture de pneu
Des années-homme de développement mises à disposition de chacun par un simple droit d'utilisation mensuel
Logiciel capable d'interpréter et d'analyser les défauts d'usure de pneu :
Mauvaise pression de pneu
Défaut de géométrie
…
Génie logiciel pour assister les utilisateurs dans les remèdes suite au diagnostic
Complètement interopérable grâce aux API et Web Services
Logiciel Firmware de gestion des différents types de scan
Treadspec Drive
It has never been so easy to perform a diagnostic of your tyres and alignment.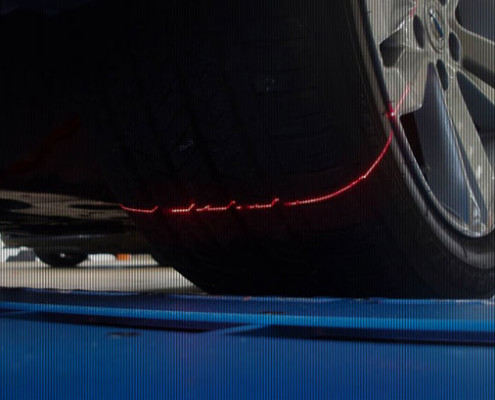 Unbeatable efficiency
TreadSpec is the only solution which does not require human intervention, for a fully automated and objective diagnostic of tread wear condition and alignment diagnostic simultaneously.
Your customers pass over the TreadSpec Service Drive in the service reception area and the report on tread wear, braking distance, tyre rotation and alignment diagnostic is generated immediately.
The all-in-one diagnostic
TreadSpec analyses the need to change tyres, performs an alignment diagnostic, and recommends a tire rotation if necessary in a few seconds with one scan of all four tyres.
TreadSpec Service Drive integrates with the customer reception process seamlessly
The power of technology is at the service of your sales team
Without stopping, the customer passes over the equipment and the TreadSpec software does the rest. The license plate is captured automatically by our optical character recognition software and integrated into the report. This allows you to follow the tread wear history of each vehicle you scan.
TreadSpec can be integrated with your DMS, CRM or ERP software for optimal efficiency. Following the wear of the tyre throughout its entire life cycle allows you to anticipate future customer needs.
TREADTRACKER REPORT
TreadTracker Report is created using our cloud based software.
This report clearly educates the customer on the condition of their tyres and helps create a relationship built on trust. The report includes :
Registration plate number
A quick diagnostic of tread wear, alignment, suspension, wheel balance and tyre rotation
Our software evaluates the condition of each tyre and gives a corresponding recommendation of action that needs to be taken
The software also analyses the relative braking distance of the actual tyres on the car compared to a new set of tyres
We use a simple traffic light system of red, yellow and green for the tread wear condition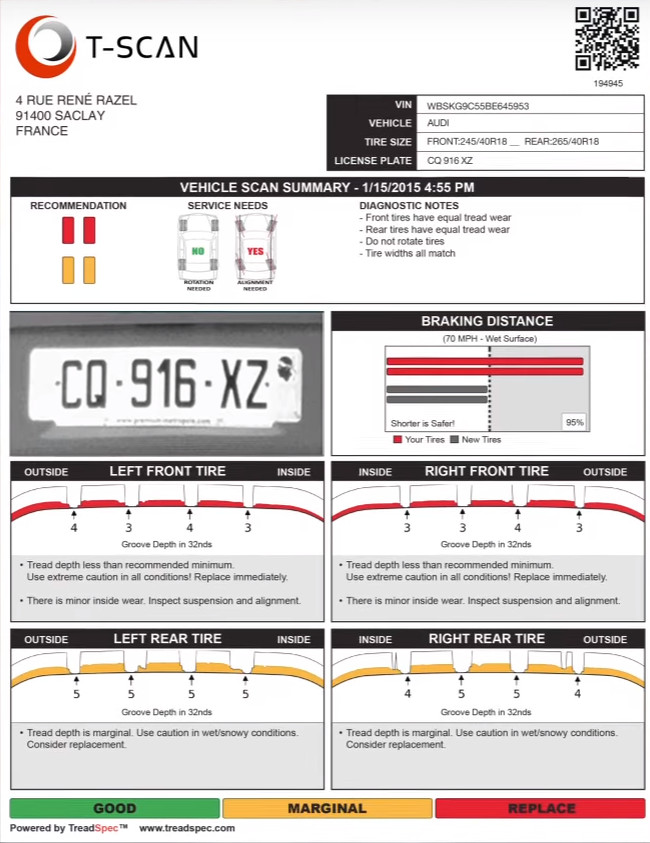 Treadspec Drive
Il n'a jamais été aussi simple d'effectuer un diagnostic !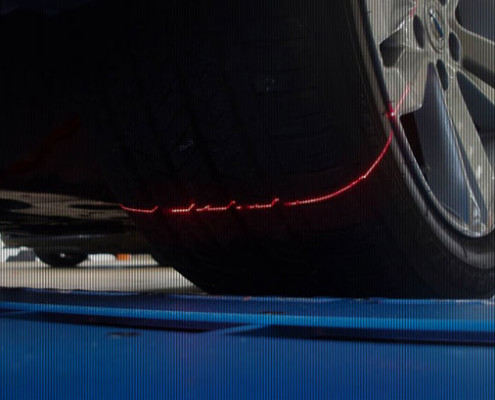 Une efficacité redoutable
Treadspec est la seule solution à émettre sans intervention humaine, un diagnostic rapide, complet et objectif de l'état des pneus et de besoin de géométrie simultanément.
Vos clients passent sur le lecteur de pneus en entrant dans l'aire d'examen et la solution scan et génère le rapport sans effort.
Le diagnostic tout en un
Treadspec analyse les besoins de changement de pneus, de géométrie et de permutation en une seule opération de lecture.
Treadspec s'intègre dans les parcours client et processus de service actuels sans processus supplémentaire, il recommande automatiquement des opérations de remplacements de pneus ou de réglage de géométrie à partir de la lecture des pneus.
La puissance de la technologie au service de vos ventes
Sans s'arrêter, le client passe sur l'équipement et Treadspec diagnostique l'usure des pneus et la géométrie et ce en quelques secondes.
Treadspec va même capturer la plaque d'immatriculation de la voiture et utilise un logiciel de reconnaissance de plaque. Ceci permettra de suivre l'historique pneu du véhicule.
Treadsepc peut alimenter votre DMS en vous fournissant des éléments pour avoir un meilleur suivi du véhicule, il vous permet de proposer la meilleure offre (Devis) de pneu.
Vous gardez ainsi le client à travers le cycle de vie du pneu
RAPPORT TREADTRACKER
L'attrait principal de cette solution est la production d'un rapport issu de l'intelligence logicielle du Cloud.
Le rapport est l'élément le plus important de notre solution. C'est ce qui permet à l'utilisateur d'éduquer le client et de construire une relation basée sur la transparence et la confiance, le rapport comprend :
Information sur le véhicule Marque, Modèle, taille de pneus, numéro d'immatriculation, …
Une synthèse sur les recommandations : Pneus, géométrie et permutation
Une analyse et des commentaires pour chaque roue
L'impact de la qualité du train de pneu sur le freinage
Un indice de couleur basé sur le niveau d'usure des pneus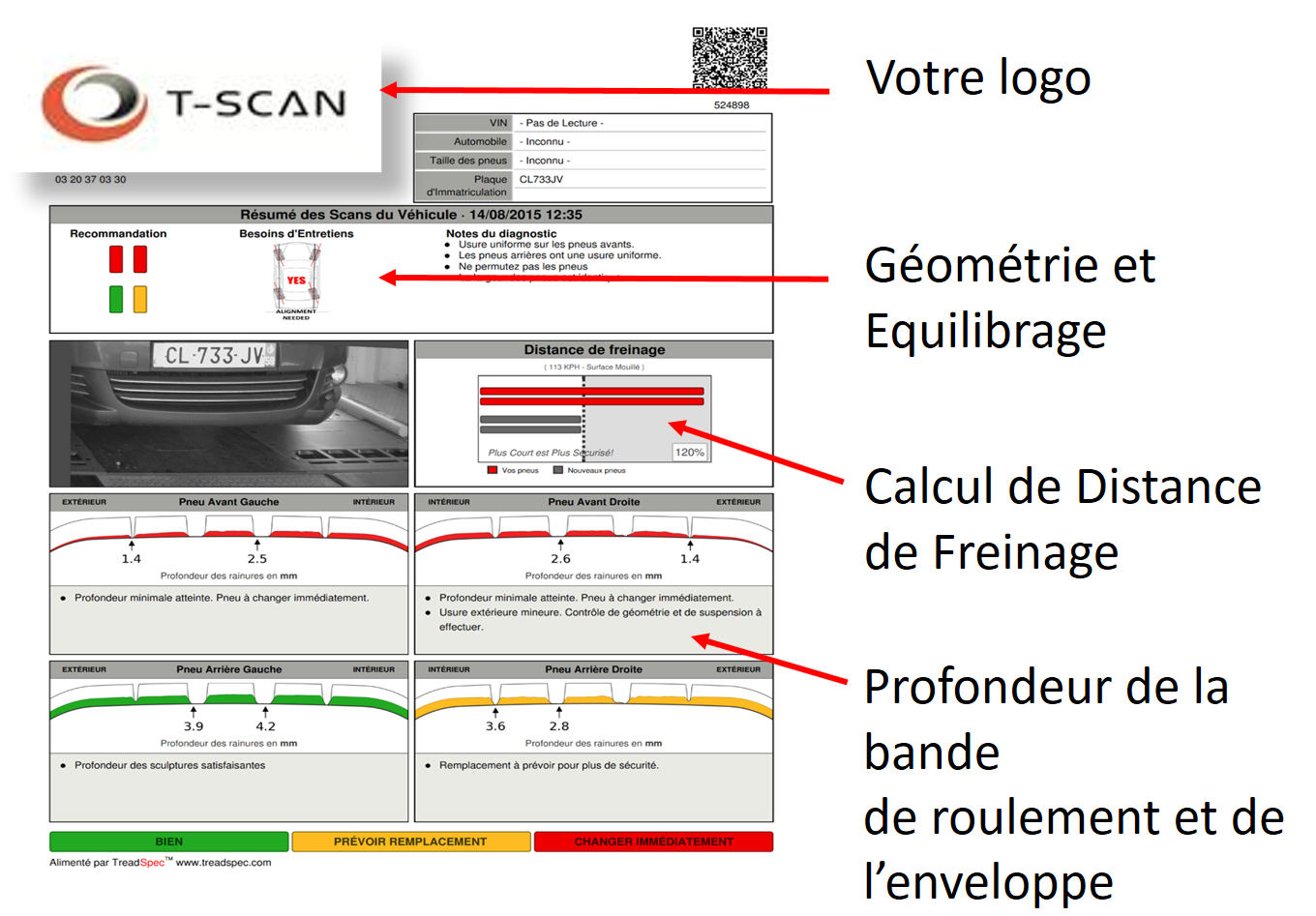 Adress:
4, rue René Razel,
Bâtiment Apollo,
91400 Saclay
Téléphone:
+33 (0) 6 78 58 88 64
+33 (0) 6 42 12 24 44
Le jury des Grands Prix Internationaux de l'Innovation Automobile #EQUIPAUTO2015 remet les Trophées dans les 5 catégories représentatives de l'offre du salon. Le T-Scan Groove Glove a reçu le prix dans la catégorie…
Nessun risultato
La pagina richiesta non è stata trovata. Affina la tua ricerca, o utilizza la barra di navigazione qui sopra per trovare il post.